CDL A OWNER OPERATORS, COMPANY AND LEASE DRIVERS NEEDED! Apply Today In The Dickinson, ND Area!
Overview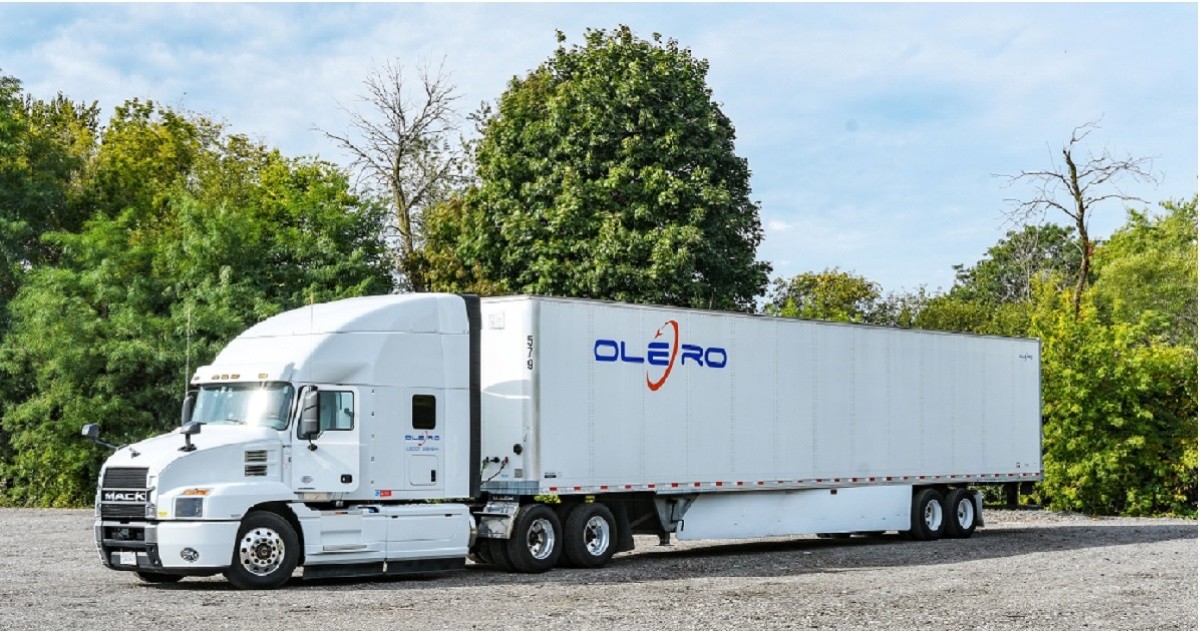 CDL A OWNER OPERATORS, COMPANY AND LEASE DRIVERS NEEDED! Apply Today!
OTR position, flexible home time, no forced dispatch or pressure!
We work with people nationwide - cover all 48 states. Dry vans only, general commodity, no touch freight!
FOR OWNER OPERATORS:
WE ALWAYS SEND YOU RATE CONFIRMATION DIRECTLY FROM A BROKER! 88% out of gross; $200.00 trailer payment; EQUIPMENT: MACK & VOLVO 2017-2020
We offer:
minimum 2500 miles to go every week
always share rate confirmation
cash advances
free parking in East Dundee, IL
bonuses for good inspections
bonuses for referrals
weekly settlements and direct deposit
paid layovers and detentions
24/7 support
I-Pass, Pre-Pass, E-ZPass, Fuel Cards
IFTA program
registration policy
trip packs
Our number one rule is transparency! We are not looking to hire 100 drivers. We need 10, but dependable and professional. We can negotiate everything, so it will work for both sides. One thing we don't appreciate - disloyalty. If you feel like we can be a team, contact us at 877-797-1628.
Job Type: Full-time Average salary: $2500-3500 weekly
FOR COMPANY DRIVERS:
Up to 57 c/m
Minimum 2500 miles weekly
Cash advances
Bonuses for good inspections and referrals
paid layovers and detentions
weekly settlements and direct deposit
free parking in East Dundee, IL
I-Pass, Pre-Pass, E-ZPass, Fuel Cards
24/7 support
REQUIREMENTS:
driving: 2 years (Required)
good MVR record
Bonuses Work Location:
On the road Benefits:
Flexible schedule Type of Freight:
Dry Vans Home Time policy:
Flexible Additional compensation:
We pay for layovers, detentions, referral bonus and bonuses for good inspections.
Pay Frequency:

This Job Is:
A job for which military experienced candidates are encouraged to apply
Open to applicants who do not have a high school diploma/GED
A job for which all ages, including older job seekers, are encouraged to apply
Open to applicants who do not have a college diploma
This truck driving job posted by the American Driver Network
Job Type
Company Driver
Owner Operator
Olero Inc.
Olero Inc.
877-797-1628
Olero Inc. was established in 2009 in Chicago, IL, with a mission to help customers to get affordable and high-class transportation solutions throughout the USA. Continuous improvement and development is our main principle, that is why our company has grown fast and now covered more than 10,000,000 miles.
Olero inc. keeps pace with fast-growing shipping demand and constantly expands the array of provided services. Today, we provide Expedited Services, Full Truckload and Less than Truckload
shipmentse using various types of specialized trucks, such as Flat Bed, Step Deck, Refrigerated Van, etc.
Each one of the following fundamentals guides us on our way to excellence:
Integrity. All our terms and prices are clear.
We work with dry vans only and that we always share rate confirmation.
Trust. Building a long-time partnership with customers is our priority.
Promptness. All loads are always shipped and delivered on time. Never late.
Professionalism. We hire only professionals in order to provide the best consumer service for our clients.
Flexibility. We are always open to discuss a special terms for our clients in a friendly atmosphere.
Transportation solutions with one simple rule. You call it. We haul it. Never late.
Olero Inc.'s Hiring Area
AL

AR

AZ

CA

CO

CT

DE

FL

GA

IA

ID

IL

IN

KS

KY

LA

MA

MD

ME

MI

MN

MO

MS

MT

NC

ND

NE

NH

NJ

NM

NV

NY

OH

OK

OR

PA

RI

SC

SD

TN

TX

UT

VA

VT

WA

WI

WV

WY
Benefits
Paid Weekly
Layover Pay
Direct Deposit
---